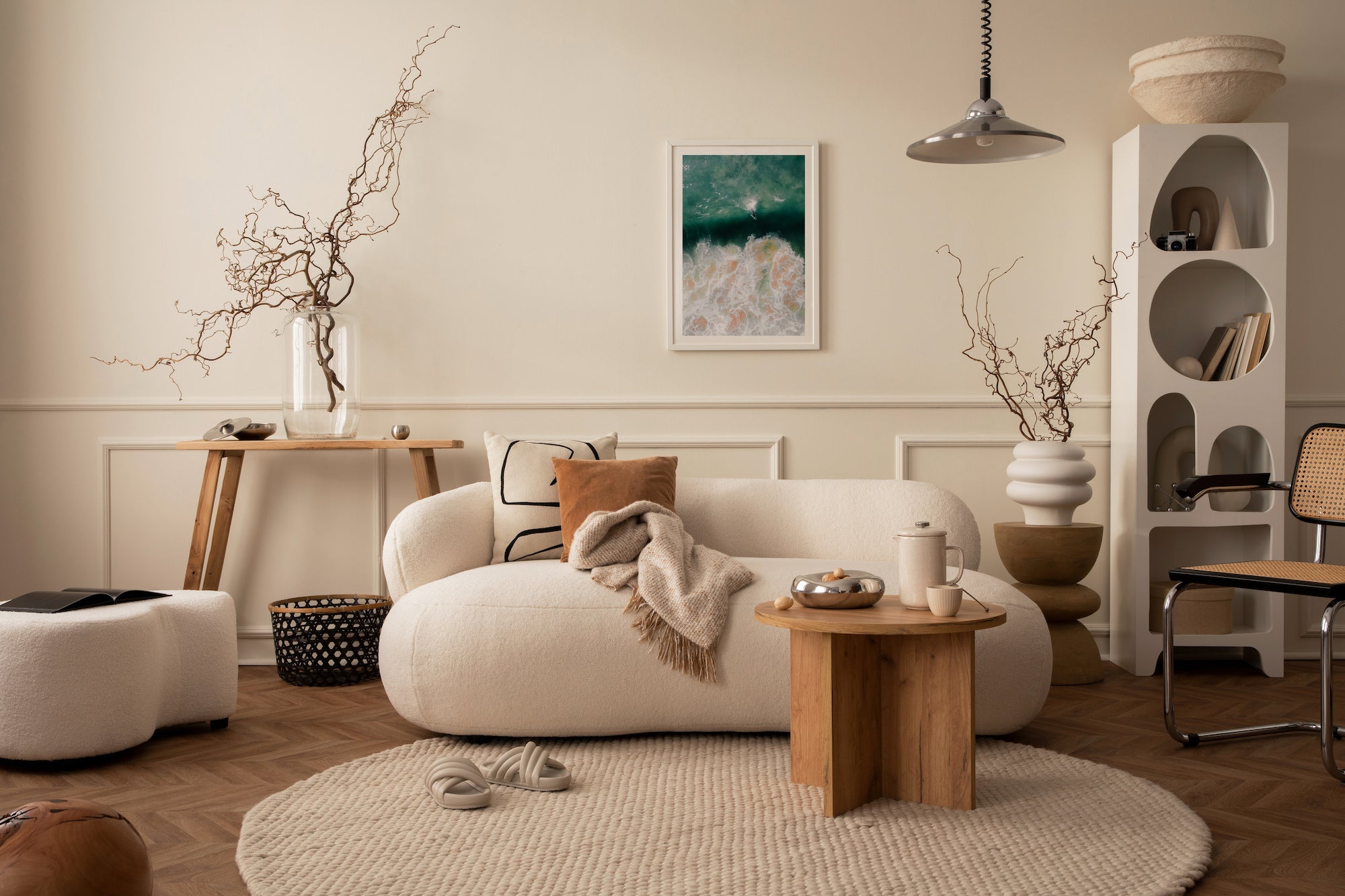 Most asked questions from our customers
What are the framing options?

Our solid wood frames are produced using only plantation grown, environmentally sustainable timber in either a smooth matte white, smooth matte black or a genuine Australian Victorian Ash/Oak. 
Where are the framed prints made?

Each one of our premium prints is produced in Melbourne, Australia using the highest quality archival, 240gsm enhanced matte paper using archival pigment inks which are engineered to offer dynamic colour vibrancy and exceptional longevity.

Each custom-made frame is personally handcrafted by Peter's selected team of master picture framers in our Melbourne workshop.
Do you offer international shipping on framed prints?

Currently we only produce and ship framed prints within Australia.

Please visit our official Etsy Store for unframed prints. We ship unframed prints worldwide.

Shipping framed items internationally from Australia is unfeasible and difficult for a number of
reasons. Firstly, the costs are extremely high given the dimensions and size of framed items
when they are packaged. Sometimes higher than the cost of the actual framed print. There are
also challenges around quarantine (when shipping wooden frames) for many countries and
complex rates of import taxes and duties (e.g.: VAT in the EU) which are different for every
country. These fees are payable up front, depending on the retail sale value of the item as
well.
What are the measurements of the frame?

Our contemporary gallery-styled frames, are a deep box profile measuring 2cm wide on the face and 3.7cm deep against the wall.
Do they come with hangers?

All frames are professionally finished with metal hangers and wire, ready to hang.
We only use the highest grade of durable acrylic glazing, engineered to offer the highest optical clarity, whilst being lightweight and safe to handle and hang without any risk of breaking. 

Please allow up to 5mm variance on dimensions as these frames are hand-made.
Do you know the weight & dimensions of my parcel?

We take great care and pride in packing our frames to ensure they arrive safely, and well presented.

A2

Parcel dimensions: 63x17x73cm, Weight 4kg

70x50cm

Parcel dimensions: 81x17x91cm, Weight 5kg

A1

Parcel dimensions: 81x17x103cm, Weight 7kg

100x75cm

Parcel dimensions: 85x12x115cm, Weight 10kg

A0

Parcel dimensions: 101x12x131cm, Weight 12kg
Do You Have A Physical Store?

We were so close to open our first pop-up store in 2020, but the plan has been indefinitely postponed due to Covid-19. Hopefully one day in the near future.

Luckily our online store is open 24/7!

Thank you for supporting an independent artist and a small Aussie business. ❤️
What Payment Methods Do You Accept?

We Accept All Major Credit Cards Such As Visa, Mastercard, American Express, As Well As Paypal, Apple Pay And Google Pay.

We've just added AfterPay in Australia, so you can shop now and pay later.
Once an order has been automatically started at one of our printing facilities, we cannot make any changes. That said, we usually have up to 12-24 hours to correct mistakes and make adjustments.

So, if you realise a mistake's been made during the checkout process, please let us know immediately.
Do You Offer Custom Size/Prints?

We're happy to help with custom requests. Please get in touch through the contact form and let us know a little bit more about how we can assist, including your location, which print (the URL would be great), your preferred print, and any other information.

We will do our best to respond within 24 hours.
How Long Does Shipping Take?

All our premium framed prints ship directly from our workshop in Melbourne. Please allow up to 2 week for your order to be produced. Then allow additional time for shipping to you depending on your location.

Shipping times to most major Australia metropolitan cities: 1-2 weeks.  Allow up to 1-2 weeks more for regional and remote locations. Please allow more time during peak seasonal periods eg Christmas. 
How Do You Ship The Prints?

Our packaging methods have been refined over many years making it rare for any breakages or damage to occur. We take great care and pride in packing our frames to ensure they arrive safely, and well presented.

Our environmentally friendly, heavy-duty cardboard boxes are made in a variety of different size options to suit different frames, with premium 8mm thick twin wall corrugate and are specially designed to withstand rigorous handling during shipping. All packaging materials used are 100% environmentally friendly and recyclable and our air pillow plastic insert is used at a minimal level.
Do You Ship Internationally?

Currently we only produce and ship framed prints within Australia.

Please visit our official Etsy Store for unframed prints. We ship unframed prints worldwide.
Unfortunately not. We must ship to physical addresses.

As an alternative, we'd be more than happy to arrange a delivery to your company or work address. 
What happens if I had an incorrect shipping address?

If you notice your shipping address was incorrect after checkout, please contact us within 24 hours.

If you provide an address that is considered insufficient by the courier, the shipment will be returned to our printing facility. You will be liable for reshipment costs once we have confirmed an updated address with you (if and as applicable).
What happens if a parcel wasn't delivered to me, but the tracking states that it was?

There may be cases where the delivery was made, but the package was left in an unexpected location at the recipient's address. Customers should reach out to the carrier and inquire if any additional details were left by the delivery person. For example: "Left under the table on the back porch."

Please ensure your shipping address is entered correctly. If the parcel was marked as delivered by the carrier, but the recipient has yet to receive it due to incorrect address, we won't cover the cost of reshipping or refunding the order.
My Print Arrived Damaged/incorrect. What Do I Do?

While we hope this never happens, we know that it may. If the product has been damaged in shipping, or you received an incorrect item, we'll need photos to verify the damage and/or to confirm which incorrect item was shipped. This helps us understand what went wrong, and helps to make sure we prevent similar issues for you and other customers in the future.

We'll gladly send a replacement at no cost to you.

Please send us photo verification (Close-up AND full view) of the damaged/incorrect prints to support@peteryanstudio.com.
I've Changed My Mind, Can I Get A Refund?

We want you to be stoked with your purchase, so if you're not, let us know. Please contact us within 3 days of delivery if there are any problems with your other. 

Our prints are custom-made to order, so we do not accept returns or offer a refund for a change of mind.

If the product is damaged in the mail, please send us photo verification of the damaged goods to support@peteryanstudio.com, then we'll gladly send a replacement at no cost to you.
Can a gift card be used more than once?

Yes, provided there is still a balance remaining on the card.
Can more than one gift card be used towards a purchase?

Yes. You can redeem another gift card during checkout.
Can gift cards be used in conjunction with a discount code?

Yes, gift cards are a form of payment.
Can I use my discount code to buy gift cards?

No. Gift cards are equivalent to money, so therefore they cannot be discounted.
Does my gift card expire?

No. The gift cards do not have an expire date, however please note that they are non-refundable once purchased.
Our customer support is available Monday to Friday: 9am-8pm.
Average answer time: 24h
Contact Us